Your Path to Exceptional Process Safety Starts Here
Picture a world where safety incidents are a thing of the past, where your employees understand their roles and responsibilities, where comprehensive safety training is just a click away. Sound like a dream? It's not - it's our reality. And it can be yours too.
Our customers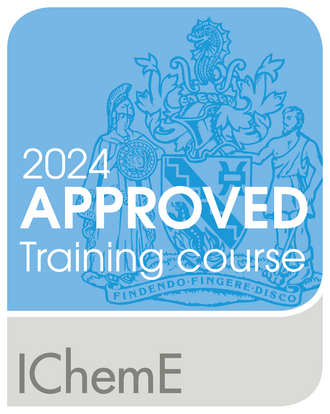 On-Demand, Online Safety Training is Here!
We have the solution: our online, on-demand process safety course. Built for the busy professional, our course lets your employees learn at their own pace, ensuring full understanding without the pressure of time.Forget the hassle of organising in-person safety training. With us, all you need is an internet connection.
Say Goodbye to Safety Incidents
Safety is not just a priority, it's a core value. But transforming your workforce into safety-conscious individuals can be challenging. Every company experiences safety incidents. They're inevitable. But what if you could minimize them, or better yet, prevent them from happening at all?
IChemE Accreditation
Trust is vital, and our course is accredited by IChemE, a mark of quality in chemical engineering and process safety. Be rest assured that you're investing in top-notch education.
---
Sample Videos
What is ALARP?
In this video, we discuss ALARP, a vital measure in major hazard industries for reducing risk. ALARP helps determine whether further risk mitigation is necessary, considering both the likelihood and severity of potential accidents
Weak Signals
Weak signals play in preventing hazards across industries. These often-overlooked signs could indicate deeper issues and discuss the importance of recognising and addressing them
Emergency Response
We want to prevent major accidents but should one occur, it is vital that we have a robust emergency response
What are our customers saying?
Free Trial
Sign up to three people from your organisation for a free trial. Enter your details, and we will provide you with the login information.